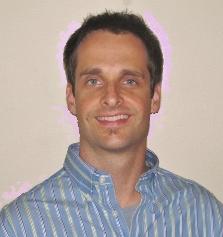 Jeffrey Bishop, M.A., LMHC
Prior to working as a mental health counselor, I worked professionally for several years in the health & wellness field as a fitness instructor and personal trainer. My Bachelor's degree is in Exercise Science from the State University of New York at Buffalo. My experience in the wellness field and the grace of God drew me to a deeper calling to serve the mental, emotional, and spiritual needs of people.
In 2008 I earned my Master's degree in Counseling from the Franciscan University of Steubenville in Ohio, with a concentration in Christian Counseling. My student internship experiences took place at a residential facility for troubled children and adolescents, and at a hospital (inpatient & outpatient) which served the needs of patients with varying types of mental illness, including chemical dependence. After moving to Florida, I worked at a local community mental health center where I served children, adolescents, and adults suffering from a wide array of mental and emotional difficulties. I have since reached my professional goal of working independently, and have been helping people in this capacity since 2009.
I currently reside in Orange Park, FL with my wife and 4 children. My personal hobbies and interests include music (drumming & writing), mountain biking, snow skiing, volleyball, and tennis. I also enjoy serving in Christian ministries as I am able.