Welcome.....and thanks for visiting my site!
My hope is that I can be of assistance to you, or to your loved ones.
Professional Counseling Services:
- Adults, Adolescents, and Children (ages 6 and up)
- Individual Psychotherapy and Counseling
- Marital and Pre-Marital Counseling
* Facilitator of PREPARE-ENRICH Couples Assessment
- Parenting Coaching/Counseling
- Christian-based Counseling (option)
- Employee Assistance Program (EAP) Counseling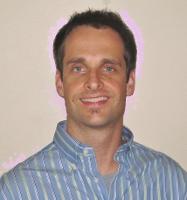 Jeffrey D. Bishop, MA, LMHC, NCC
Licensed Mental Health Counselor (#MH11129)
National Certified Counselor (NBCC)

My approach to counseling and psychotherapy is based on honesty, trust, empathy, genuine good will towards my clients, respect for each individual and his/her autonomy (self-determination), an accurate anthropology, and professional excellence. I offer quality professional counseling services at reasonable fees. My goal is therapeutic effectiveness to bring about true healing, growth, strengthening, and empowering of the individual and/or relationship, leading to authentic health in mind, body, spirit, and relationships.
Clinical Interests and Difficulties I Treat:
- Anxiety (social, general, panic, OCD/scrupulosity, PTSD)
- Depression and mood problems
- Stress and burnout
- Anger / Rage
- Addictions (sexual/pornography, chemical, etc.)
- Spiritual Difficulties (Christian-based approach)
- Victims of Abuse (verbal, emotional, physical, sexual)
- Marital problems
- Pre-marital difficulties & preparation
- Codependency
- Adjustment and Change of Life Difficulties
- Grief and Loss
- Men's Issues
- Obesity, Weight Loss, and Poor Self-Image
(904) 228-7148
Jeffrey D. Bishop, MA, LMHC, Inc.